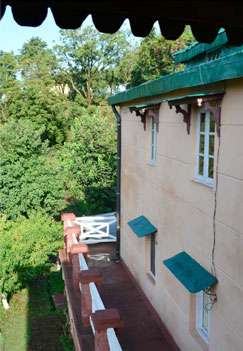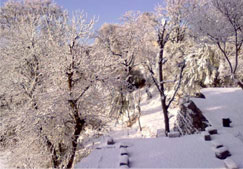 DHAMI HOUSE is the family home of Kr Dushyant Singh and his ancestral place is Dhami, His ancestors ruled from the seat of power at Halog, The DURBAR which is now in ruins, Dushyants parents decided to move out into the present place about 60yrs ago.
Kr Dushyant Singh has been a naturalist by profession and is well versed with the area. He has about 30 yrs of experience with the travel trade, taking out inbound as well as domestic people to different wilderness areas and places of historical interest across the country.
Sharing his experiences and experiencing the familys hospitality is an enriching time. The family also are adept at cooking and the lady of the house will introduce you to a range of local cuisine.
The Dhami House is in a small Village called Dhami in District Shimla Himachal Pradesh India ,a collection of hamlets Dhami is situated about 28 Kms North West from Shimla slightly off the main Shimla –Bilaspur /Manali highway No 78. The old capital of Dhami is Halog, an erstwhile principality. Shimla the capital of the the state of Himachal is an easy 1 hours drive.
The town is also well connected by a regular good bus service. Airport is about the same distance away and taxis are easily hired. The road is good. Shimla also has the Mini Railway, now a (world heritage property) which is connected by a regular train and rail car service to Kalka and beyond.